Demuir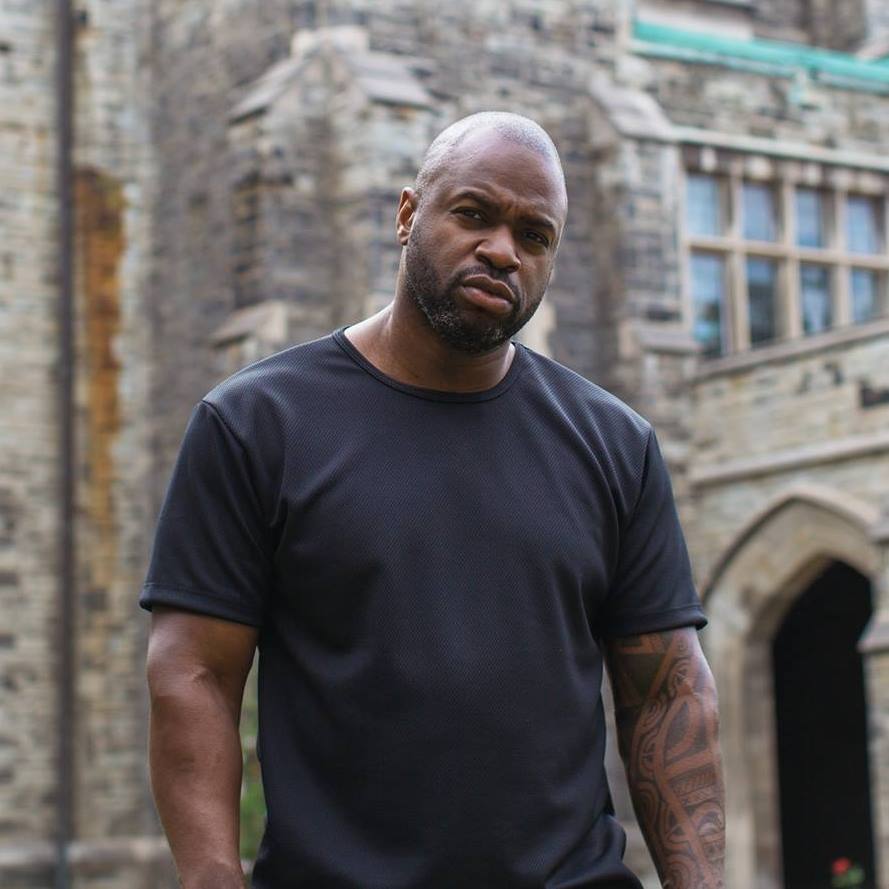 Demuir - purveyor of all sounds underground. Immersed in the relentless pursuit and support of all real underground house music.
Demuir's eclectic house sound exudes funky, sexy and soulful beats that are consistently recognized and sought by fellow artists and dance music fans around the world. Hailing from Toronto, Canada, Demuir started off as a child playing around on his Dad's Hammond B3 organ, before beginning to play music seriously at the age of 16, with skills covering the keys, bass guitar, drums and percussion instruments. He first fell in love with house music after hearing Derrick May's "Strings of Life", and by seeing May, DJ Sneak, and Mark Farina at Industry, the legendary Toronto nightclub.
Awarded #1 Jacking House Producer of both 2015 & 2016 by leading digital house music retailer Traxsource, Demuir's musical output has truly led him to stand out amongst his peers and be championed by dance music's elite artists. Recent highlights of his releases include a single on Osunlade's Yoruba Records, EP's on the legendary label Classic Music Company as well as Jesse Rose's imprint Play It Down, and multiple releases on DJ Sneak's labels including EP's on I'm A House Gangster, and his most recent full-length album TruSkool on Sneak's Magnetic Recordings.
Not to be outdone by his skills in the studio, Demuir is equally impressive as a live performer with a track record of prolific DJ sets. He first perfected his craft in his native Canada at venues like Nest & One Loft in Toronto, Salon Daomé & Circus in Montreal, Mercury Lounge in Ottawa and Memetic Festival in Winnipeg. Now he's taken his talents global, with recent performances at Amsterdam Dance Event 2016, Ocean Beach Club on Ibiza, Sektor 909 in Macedonia, and a headlining slot at The BPM Festival 2017 in Mexico, which has been consistently nominated and also won the award for Best International Festival by the Ibiza Awards.
The global dance music media has not shied away from recognizing Demuir's talents as well. Industry media leader Mixmag has recently featured him in their 'The Panel' section with a full page article in their print edition. Also, his track "Derrick Does Disco" was named by DJ superstar Cassy as her favourite track of 2016 in Mixmag's year-end edition. Ushuaia Magazine out of Ibiza covered Demuir with a full page article naming him a Future Star, and he was the cover star on 5 Magazine out of Chicago, IL after his last full-length album release. Recent digital media coverage includes an interview with DMC World Magazine and new-school tastemaker site When We Dip featured Demuir in their "Select Cuts" mix series. He later appeared on the Grammy-award winning dance legend Roger Sanchez's globally syndicated Release Yourself radio show with a guest mix takeover.
Demuir's incredible career ascent shows no signs of slowing down for the remainder of 2017 and beyond. Look out for a new full-length album on I'm A House Gangster later this year, as well as a collaboration EP with Cassy as part of the launch of her new label. Upcoming tour highlights include multiple performances at the 2017 edition of Amsterdam Dance Event, appearances in London, UK, multiple Canadian dates, and in the near future his debut in the United States.

Traxsourca Latest Remix

Latest Beatport Remix

Facebook Artist Page
Soundcloud Profile